thank you message
Dear Attendee,

The organizers want to warmly thank the more 500 participants who attended the INL Summit 2017 in Braga. We are glad to announce that we had more than 30 partners that joined us in this challenge!

We hope that you enjoyed the conference and the opportunity to get involved in this technological (r)evolution with us. We believe that the diversity of speakers brought different perspectives of how nanotechnology can, and will, influence our day to day lives.
 
Nanotechnology is all around us, we just need to look closely!
We leave you with some memories of the event as well as the authorized presentations (soon).
KNOW MORE ABOUT THE CONTENTS DISCUSSED AT THE CONFERENCE
- SOON -
ABOUT INL SUMMIT 2017
"Nanotechnology: The New Economy" conference will gather the most skilled professionals in the area.
Scientists, politicians and economists will discuss the various applications of the technology, the consequent reshaping of the economic and social systems and how much it will change our daily life.
We are witnesses to faster, more comprehensive change shaped by new technology than any civilization in history. This is but the beginning of a new wave of technologies, that will redefine, reshape and eventually transform economies and societies on a global scale.
Nanotechnology is the continuation of the next chapter in the acceleration of advanced technology and is pointing towards the transformation of the future global economy.
SPEAKERS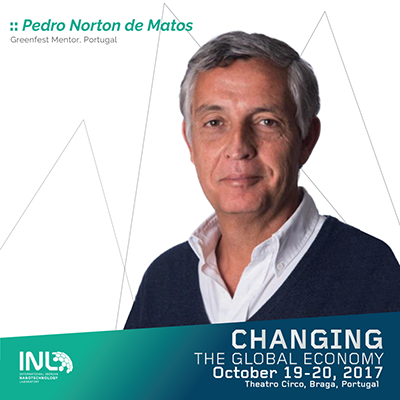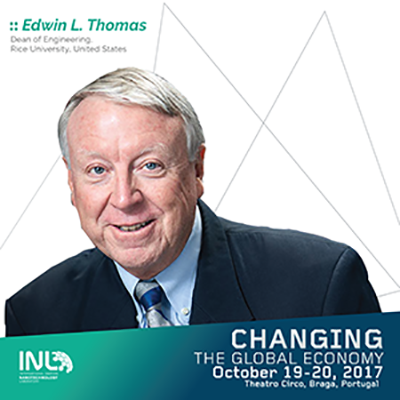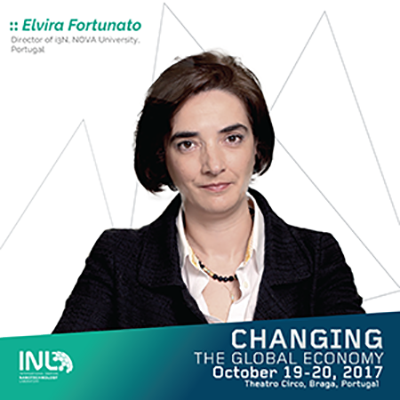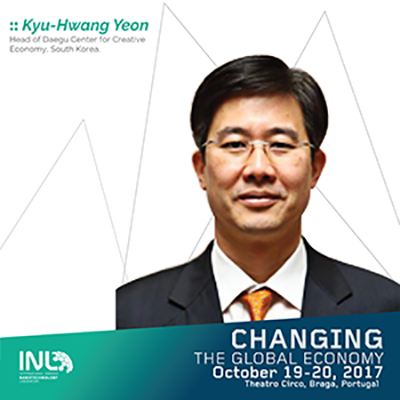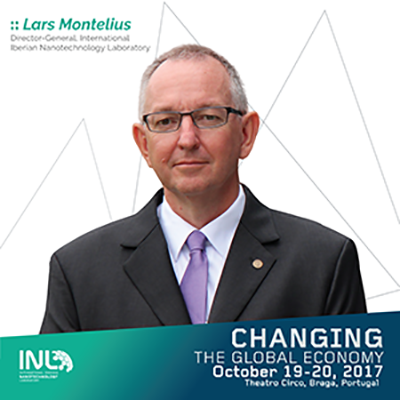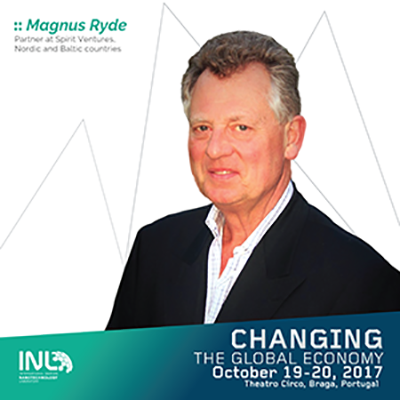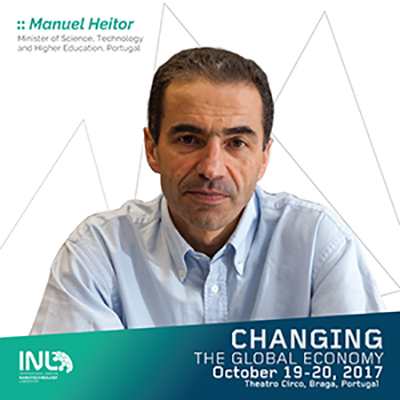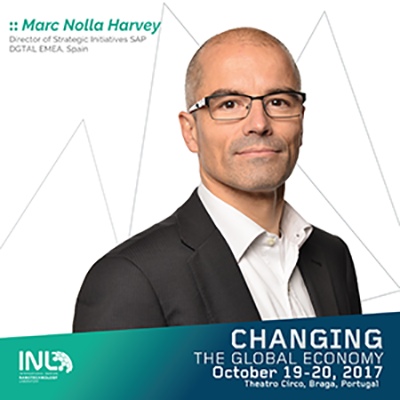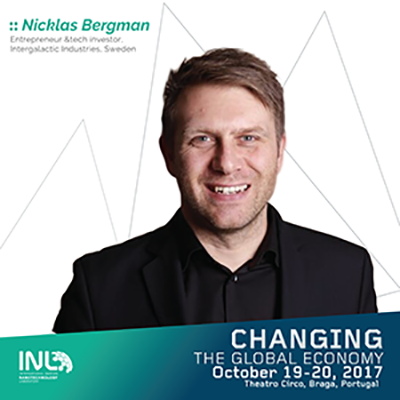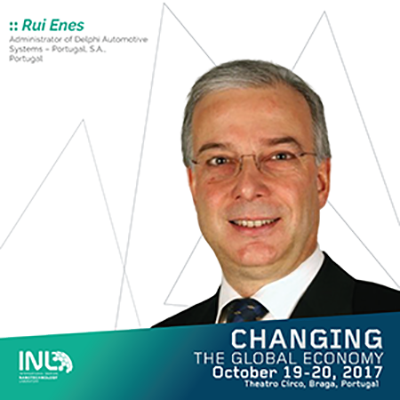 STAY CONNECTED
At the INLSUMMIT 2017 there is free WiFi. When you arrive at the venue, you just need to sign in and using the standard log in, or via LinkedIn, Facebook, or Twitter.
Buying tickets
No tickets are available.
Food & Drink
INLSUMMIT 2017 will offer a great range of food and drink so that you can keep refreshed throughout the days.
Opening/Closing Times
Thursday 8.30AM - 6.00PM
Friday 9.00AM - 2.00PM
Hotel
Get your rest at Meliã Braga Hotel & SPA and enjoy a special discount
Single: 98,10€* || Double: 107,10€*
*Accommodation with breakfast fee.
When booking, don't forget to mention that it is for INLSUMMIT 2017 to get your discount.
9h30-10h00
Lars Montelius, Director-General of INL. Portugal
Paulo Ferrão, President of FCT, Portugal
Session 1: Science not Fiction!
| Moderator : Miguel Coelho, Partner of Westfield + Brooks, Portugal
10h00 - 10h30 :: Edwin Thomas, Dean of Engineering, Rice University, United States :: "Indistinguishable from Magic?"
10h30 - 11h00 :: Elvira Fortunato, Director of i3N, NOVA University, Portugal
11h00-11-h15 ::  Artistic Performance 'Nano Abstractions' by António Rafael, Cristina Mendanha, João Martinho Moura and Miguel Pedro
11h15-11h45 :: Coffee Break
SESSION 2: NANOTECHNOLOGY AND THE 4TH INDUSTRIAL REVOLUTION
| Moderator: José Maria Albuquerque, Elected member of the National Board of the College of Materials Engineering, (2016-2019) Portuguese Engineering Association
14h00 - 14h30 :: Marc Nolla Harvey, Director of Strategic Initiatives SAP DGTAL EMEA, Spain :: "Innovation at Scale in Industry"
14h30 - 15h00 :: Rui Enes, Administrator of Delphi Automotive Systems - Portugal, S.A., Portugal :: "4th Industrial Revolution, Nanotechnology will make it possible"
15h00 - 15h30 :: David Carlander, Director Regulatory Affairs, Nanotechnology Industries Association :: "Defining the Safety of Nanotechnology Innovation"
15h30 - 16h00 :: Annemarie Holleczek, Innovation Manager for Bosch Chassis Systems Control, Portugal
16h00-16h30 :: Coffee break
SESSION 3: TURNING NANOTECHNOLOGY INTO BUSINESS
| Moderator: Carlos Oliveira, President of InvestBraga, Portugal
16h30 - 17h00 :: Francisco Veloso, Dean of the Imperial College Business School, United Kingdom :: "Nanotechnology, entrepreneurship and industry evolution"
17h00 - 17h30 :: Gionata Tedeschi, Accenture Digital Strategy Lead, EALA, Italy :: "The combinatorial effect"
17h30 - 18h00 :: António Murta, Managing Partner and Co-founder of Pathena, Portugal :: "Nano: Macro Opportunities"
18h00 -18h30 :: Magnus Ryde, Partner at Spirit Ventures, Nordic and Baltic countries :: "Invest in Deep Tech in Europe"
18h30 - 19h00 :: Gerard de Bourbon Ponce de Leon, Chief Evangelist, TELE2 IOT :: "From Idea to Revenue"
19h00-19h10 :: Carlos Oliveira, President of InvestBraga, Portugal
19h10- 19h20 :: Ana Teresa Lehmann, Secretary of State for Industry, Portugal
20h30 :: Scale Travels: ad/ab Atom, by Ryoichi Kurokawa | gnration
21h00 :: Dinner, finger food | gnration
SESSION 4: NANOTECHNOLOGY, ARTS AND EDUCATION (round table)
09h00 - 10h45
| Moderator: Tom Fleming, Director, Creative Consultancy
Luís Miguel Girão, Director of Artshare, Portugal and Belgium :: "Integration of artists in innovation processes, what not to do: the lost opportunity of Arts@CERN"
Sylvia Leydecker, Architect, Germany :: Architecture and Nano – it's a small World
Saulo Baretto, Director IPTI, Brazil :: "Social Technologies: merging creativity, science, technology and society to generate effective and scalable solutions"
Honor Harger, Executive Director Museum of ArtScience in Singapore :: Inner Worlds: Art in the Age of Nanotechnology
Kyu-Hwang Yeon, Head of Daegu Center for Creative Economy, South Korea :: "Retrospect on Developing Startup Ecology by Korean Government"
10h45 - 11h15 :: Coffee break
SESSION 5: THE ECONOMIC ENVIRONMENT (round table)
11h15 - 13h00
| Moderator: Ricardo Costa, SIC Television Editor in Chief, Portugal
José Tavares, Professor, NOVA University, Portugal :: "Is The Old Economy Prepared for Future Technology?"
Luc Soete, Former Rector - Maastricht University, The Netherlands :: "Benefitting across the board from nanotechnology: the economic challenges"
Pedro Norton de Matos, Greenfest Mentor, Portugal :: "Towards circular economy powered by nature and human technology"
Steffi Friedrichs, Directorate for Science, Technology and Innovation, OECD :: "Nanotechnology - an Enabler of the Next Production Revolution"
Nicklas Bergman, Entrepreneur &tech investor, Intergalactic Industries, Sweden :: "Surviving the Tech Storm"
13h00
Lars Montelius, Director - General, INL, Portugal
Juan Mª Vázquez, Secretary General for Science and Innovation, Spain
Manuel Heitor, Minister of Science, Technology and Higher Education, Portugal
INL - International Iberian Nanotechnology Laboratory
Email: inl.summit@inl.int
Tel. (351) 253 140 112
Avenida Mestre José Veiga s/n
4715-330 Braga
Portugal